We are Path, an independent London-based interior design company, specialising in both retail and hospitality.
For around 20 years we've been creating environments big and small for clients across diverse sectors. From major brands and small independents to national institutions in the UK and abroad, our work has one purpose – to bring our client's brands to life in places and spaces.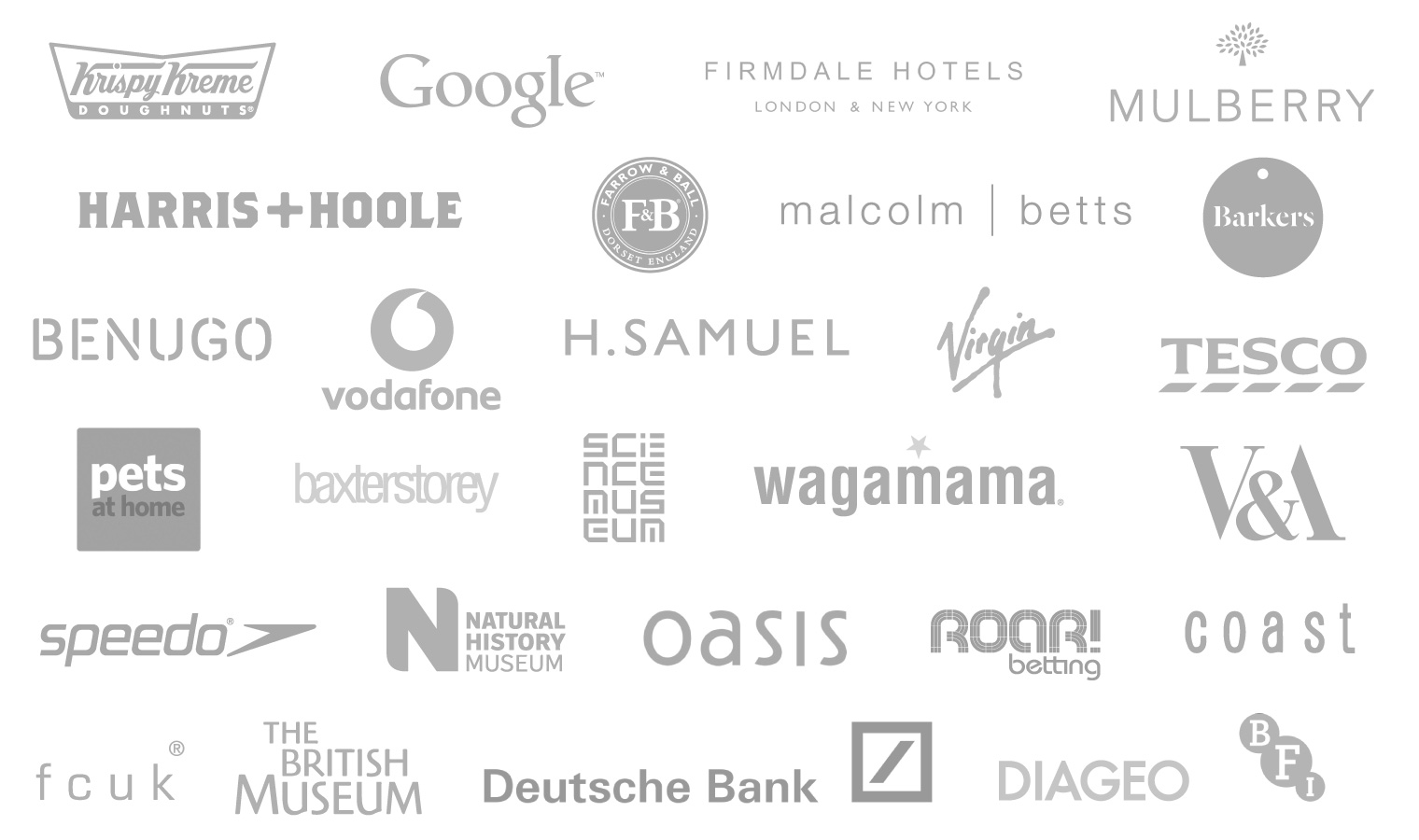 Our thoughtful approach, wealth of experience and sensitivity to form and finish enable us to create contemporary and stylish interiors that not only uniquely reflect and enhance our client's brands and spaces, but are both practical and functional. Brand and customer experience are at the heart of what we do. We want consumers to enjoy exceptional dining and shopping experiences that encourage return visits and generate commercial success.
One size doesn't fit all. We work in partnership with clients and tailor projects to their individual needs, calling on different disciplines when necessary. Whether it's a small but mighty installation at the V&A, a restaurant under arches/in the middle of a park, a flagship for Farrow & Ball or a Tesco Superstore, each project is an opportunity to help our clients create a dialogue with their customers.

We welcome the opportunity to bring brands to life in different environments, formats, countries or cultures and revel in the process of getting to know new people and places.
You'll find our work in shops, restaurants, museums, cafes, bars and even the odd vintage van. From paint shops in Paris and New York and a food court in Thailand, to a Scottish doughnut emporium and a restaurant on the creek in Dubai, our work has made its mark around the world.

Our reputation speaks for itself. We have long relationships with many of our clients and are proud to have been integral to the evolution and growth of their brands. We work hard to remain fresh and contemporary, challenging ourselves to keep on raising the bar and creating work that is both compelling and effective. Positive relationships are vital to our success. We tailor our approach to suit a client's needs, whilst drawing on proven processes to give structure to projects and ensure we get from A to B on time and within budget.
Our approach is deliberately straightforward. We listen well and ask lots of questions so we can understand what's driving a project and importantly, find the right solution. We have an innate understanding of how people move through space and are known for our spatial planning expertise. We understand the subtleties of texture and shape and have a lightness of touch and sensitivity to form and finish.

can we meet?
We enjoy nothing more than a chat over a coffee. If you'd like to have an initial conversation about what you need and how we can work together, please get in touch to arrange an informal meeting.
+44 (0) 20 7253 9005
helen@pathdesign.co.uk